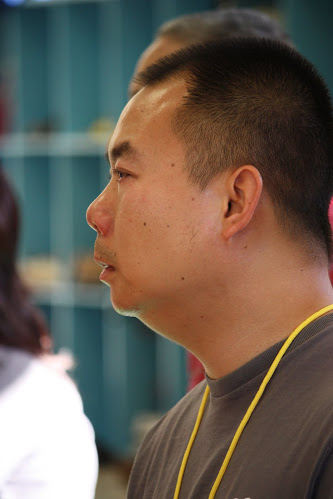 Born and raised in mainland China, Guangming always has a strong interest in Spirituality. In 2001, he came to the United States for a Ph.D. study in Computer Science at the University of Southern California.
In 2005, after passing his thesis qualification, he found some time to participate in the Chan club in the university. A small casual step out of curiosity at that time turned out to be the beginning of a life-changing journey in Chan.
He met the 85th Chan Patriarch Wujue Miaotian in person in 2007 at the Shaolin Temple which is the birthplace of Chinese Chan.
In October of 2012, he took refuge in Chan Master Wujue Miaotian and was also ordained with the name "Juemiao Guangming" by the Chan Master. Currently he resides in the San Francisco Bay Area and shares Chan teachings at San Jose Center and Monterey Center.