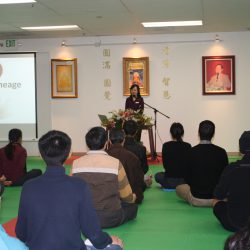 Dear All, We are going to have a new "Introductory to Chan Meditation Class" starting from August 5 (Saturday), 1:30pm-3:00 pm. This class will introduce the fundamental concepts and techniques of Heart Chan meditation in a systematic and easy-to-understand way. Class Includes: – Step-by-step meditation instructions – Fundamental teachings of Chan Meditation – Integration of body, mind and spirit[…]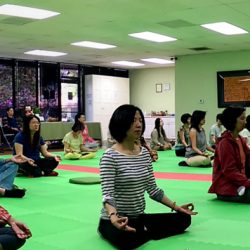 Walnut center will be hosting meditation workshops every Saturday from 4/29 to 6/24. If you and your friends/families are interested, please contact Viki to RSVP!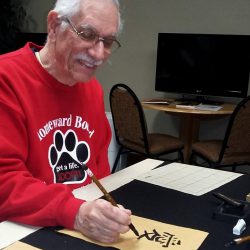 Calligraphy workshop will be held in ERRC on March 1st. Please e-mail herrc@heartchan.org by 2/27/2017 to confirm whether you'll be participating! Details about the workshop can be found below: ERRC Calligraphy March 1st, 2017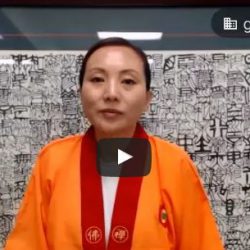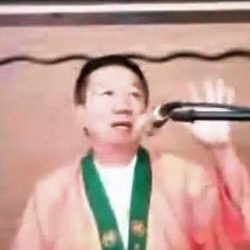 Jingming shared how golfing can be related to Chan during his lecture at the 2016 retreat.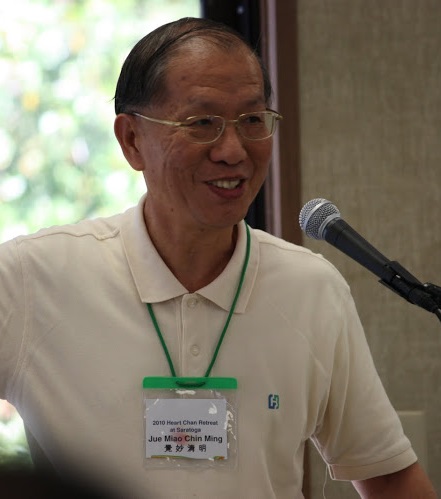 Ordained in 1987, resides in New York City, and shares Chan teachings at New York Center.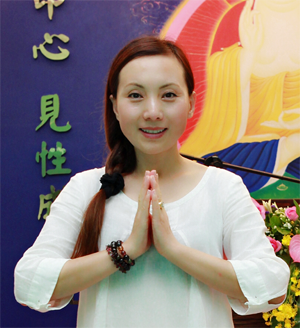 A former advertising planner in Beijing TV, currently a full time mom of three boys in Irvine California, Miaolian's journey in Chan started in a random Saturday afternoon in 2008 in a community park. She was taking her sons out for some afternoon outdoor activities and ran into a Chan class offered at the community center in the park.
In 2011 she went to Taiwan to participate in the founding of Shakyamuni Buddhist foundation. Right before the ceremony, the moment she put on the dharma robe for the first time, her heart was deeply touched by a warmness that she never felt before and tears came out uncontrollably. While meeting the 85th Chan Patriarch Wujue Miaotian later the same day, she asked to take refuge with the master and her wish was granted right away.
In 2012, she was in Taiwan to share her Chan experience in a dharma assembly of 20000+ people and was ordained right before the assembly.
Currently she resides in Irvine, California and shares Chan teachings at Irvine Center.
Born and raised in mainland China, Guangming always has a strong interest in Spirituality. In 2001, he came to the United States for a Ph.D. study in Computer Science at the University of Southern California.
In 2005, after passing his thesis qualification, he found some time to participate in the Chan club in the university. A small casual step out of curiosity at that time turned out to be the beginning of a life-changing journey in Chan.
He met the 85th Chan Patriarch Wujue Miaotian in person in 2007 at the Shaolin Temple which is the birthplace of Chinese Chan.
In October of 2012, he took refuge in Chan Master Wujue Miaotian and was also ordained with the name "Juemiao Guangming" by the Chan Master. Currently he resides in the San Francisco Bay Area and shares Chan teachings at San Jose Center and Monterey Center.